Another Malaysia's Warcraft III DotA Private Server

UCPro.my is the rebranded Blueserver. Previously, Blueserver is one of the most popular private server for Warcraft III. Most of the players there play DotA, the most popular custom map for Warcraft III. Before this you need a Streamyx e-mail or 99 forum post to register for an UCPro account. Now, you can easily register for UCPro account easily, for free!
UCPro emulates the Battle.net server. The server software behind this is PvPGN, a bnetd based gaming network server emulation project. It currently supports all Battle.net games (such as StarCraft, Diablo II, and Warcraft III), and most Westwood Online clients (Tiberian Sun, Red Alert 2, Yuri's Revenge). It gives you the power to run your own server, manage your own users, run your own tournaments, etc.
1. First, you need to download UCPlay client. UCPlay requires at least Microsoft .Net Framework 2.0 in order to run. Make sure you have Warcraft III version 1.22a in order to play in UCPro server. If your Warcraft III is still version 1.21, you can download the Warcraft Version Switcher v121 and v122a. Install UCPlay client and make sure your Warcraft III version is 1.22a or just use the version switcher.
Download: Warcraft III Version Switcher [Part 1 (60MB)] [Part 2 (54.59MB)]
This Warcraft III version switcher will allows you to switch your Warcraft III to version 1.21, 1.22, 1.22a and 1.23, and vice-versa. You can extract it with 7-zip.
2. Register for a master account at UCPro website.
3. Run UCPlay client. Click 'DotA Warcraft III TFT' (1). You will first create a UCPlay account. Click 'Create Account' (2). Proceed with the registration process. You will need to enter your mobile phone number. The activation code will be SMSed to your mobile phone. You need this activation code in order to activate your UCPlay account.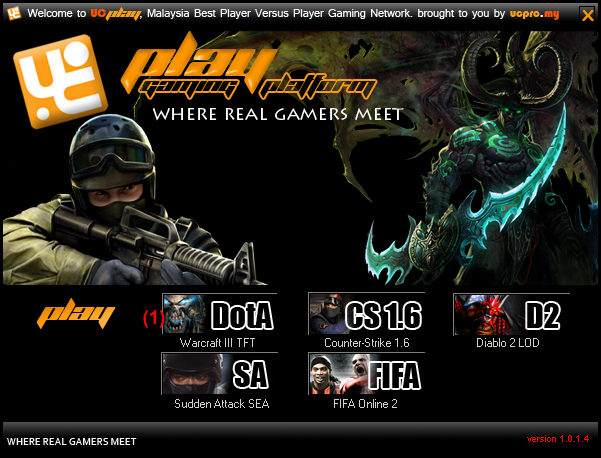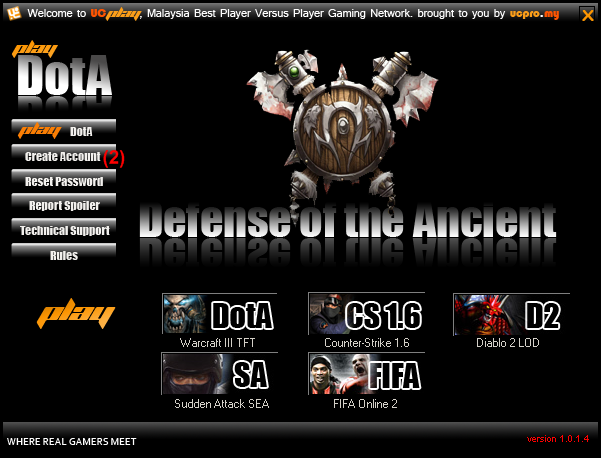 4. Right click on UCPlay tray account, choose settings (3). In Warcraft III TFT tab, browse for War3.exe (4). Click 'Save' (5) to save your configuration.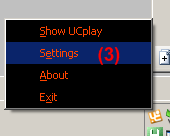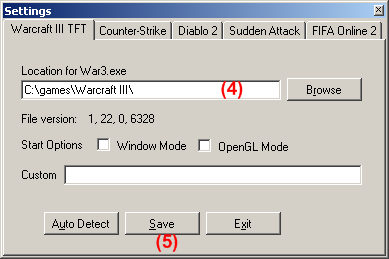 5. Click 'Play DotA' (6) to start Warcraft III. Click Battle.net to connect to UCPlay server. Login with the username and password that you create in step 3.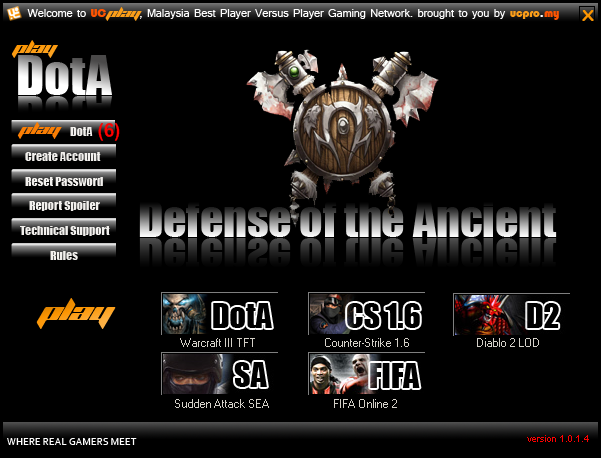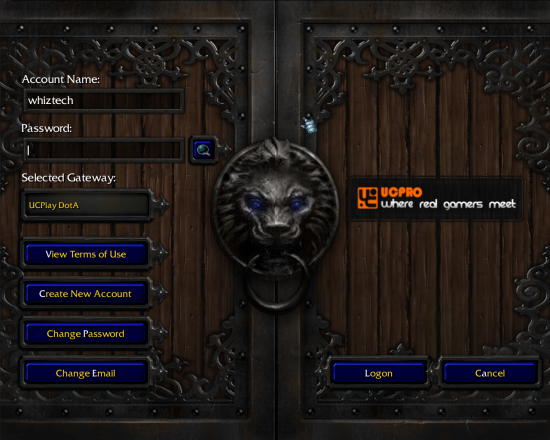 However, the players in UCPlay are still not as many as the players in Garena. We can expect UCPro to grow larger since they are still new.
[UCPro]
Tags: Dota, Private Server, Warcraft III