Home
» » See Your Website Visitor Statistic, Live!
See Your Website Visitor Statistic, Live!
7 September 2008
Posted by whiztech

under

Uncategorized
I'm very sure that most of us use Google Analytics to monitor and see the detailed statistic about the visitor to our websites and blogs. The statistics provided by Google Analytics are very detail. However, the statistic data are updated only every 24 hours and not in real-time.
Introducing Woopra, a web analytics service that will show you the detailed statistics of your website visitor, in real time! Woopra offers live tracking and website statistics, rich user interface and of course, the real-time website analytics. Woopra is so much like a real-time tracking version of Google Analytics. The statistic are presented on their desktop client software, which is written in Java. The client is available for Windows, Linux and MacOS.

Woopra is still in a closed beta stage. During the beta testing phase, it is restricted to sites with less than 10,000 pageviews per day and will not gather information past that number if the site surpasses it. Woopra is free of charge during the Beta testing phase. Both free and paid plans will be available as soon as Woopra is officially released.
I've waited for about a month before my blog is being approved (in fact, it just a few hours ago). Here are some screenshots of Woopra client (click the image to enlarge):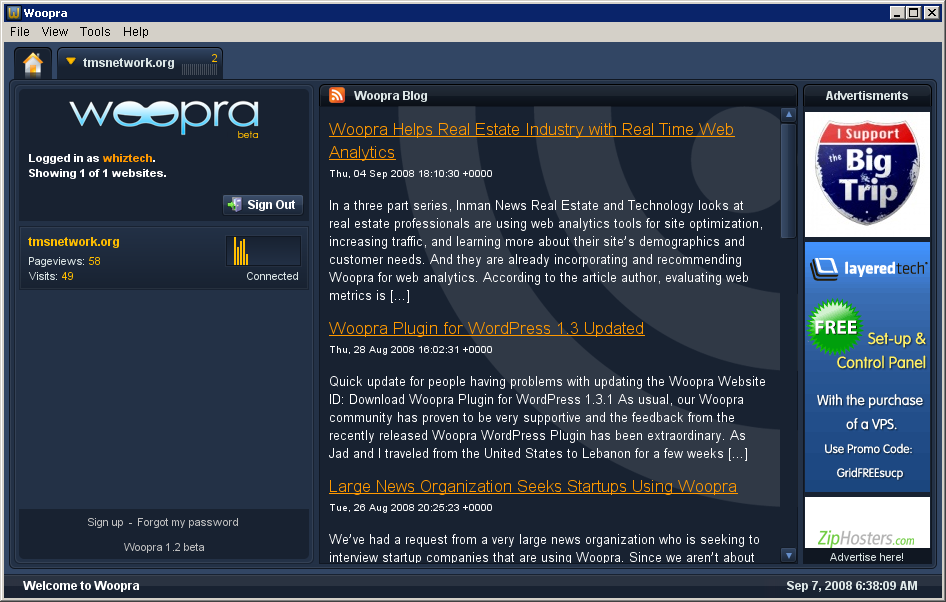 The main page of Woopra client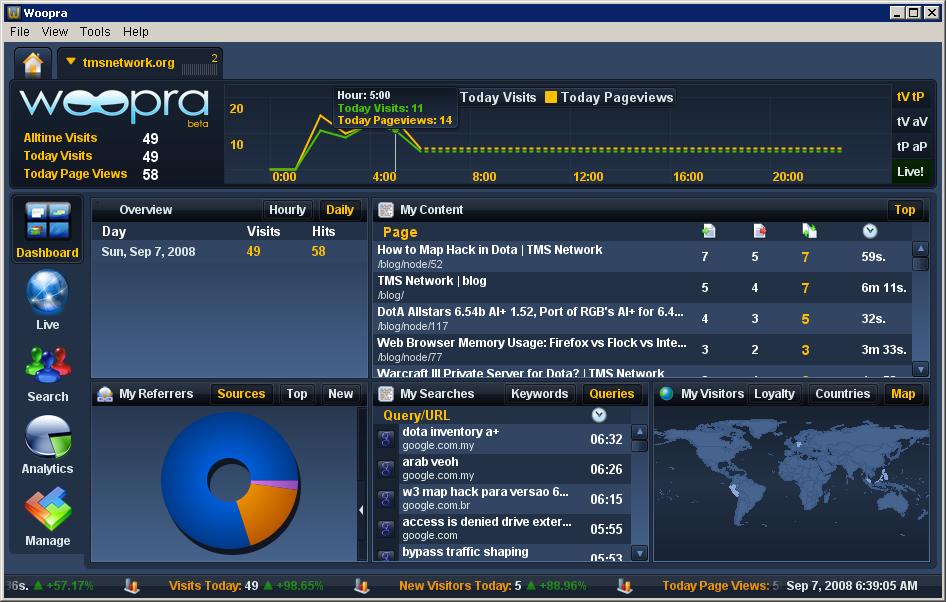 Real time data are shown, such as search engine query that brings traffic to your website, page viewed by the visitors, etc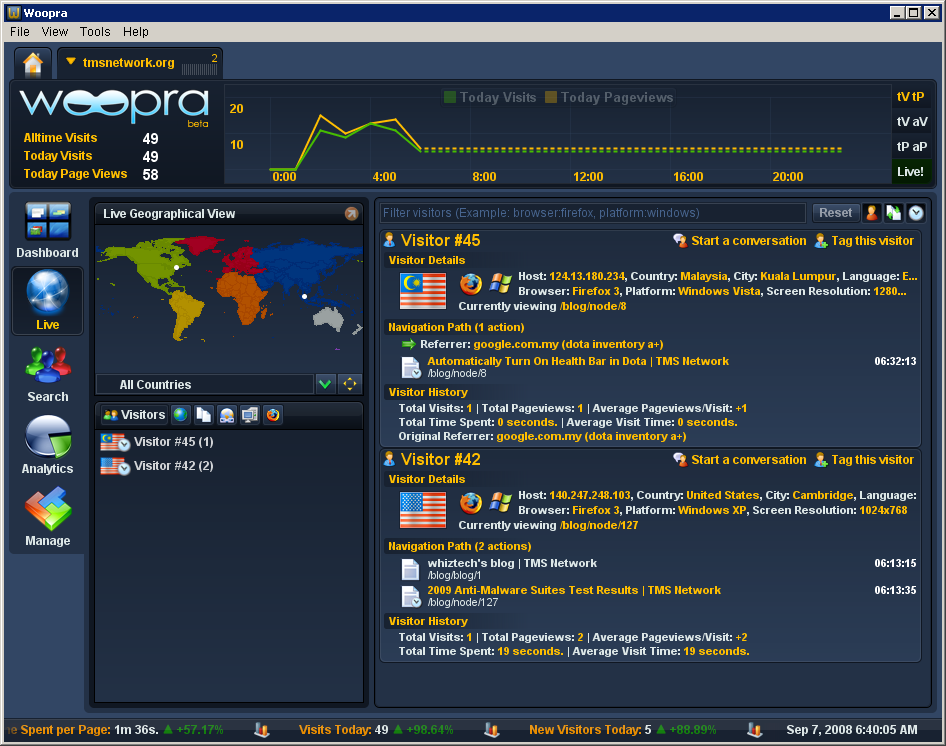 Live info of the visitor. You can see what page they are viewing, what they clicks and where they from, live.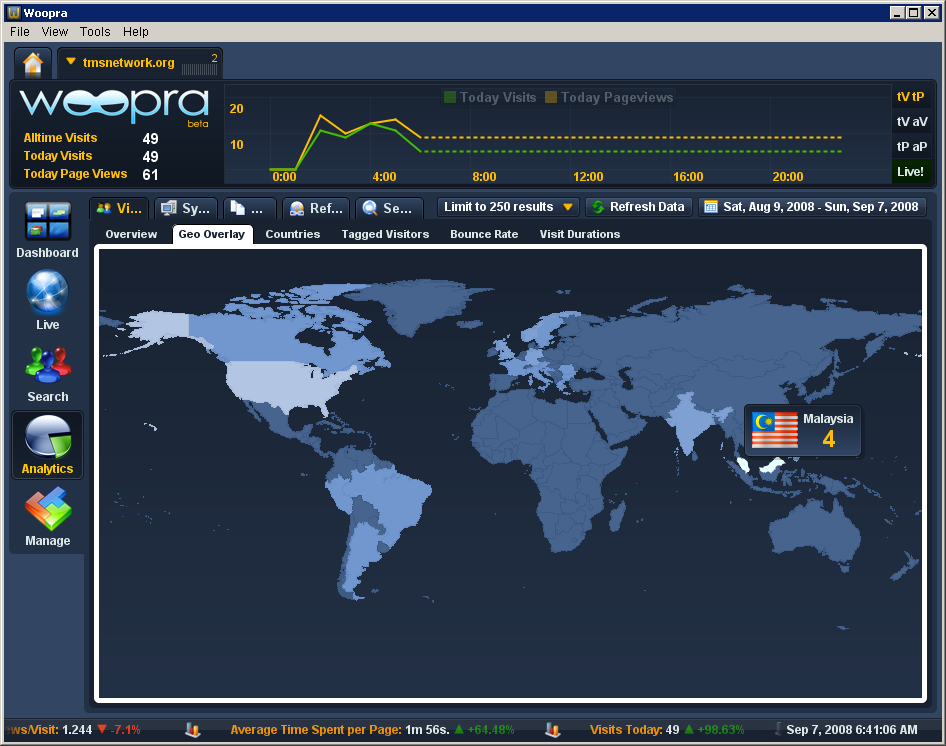 Geographic information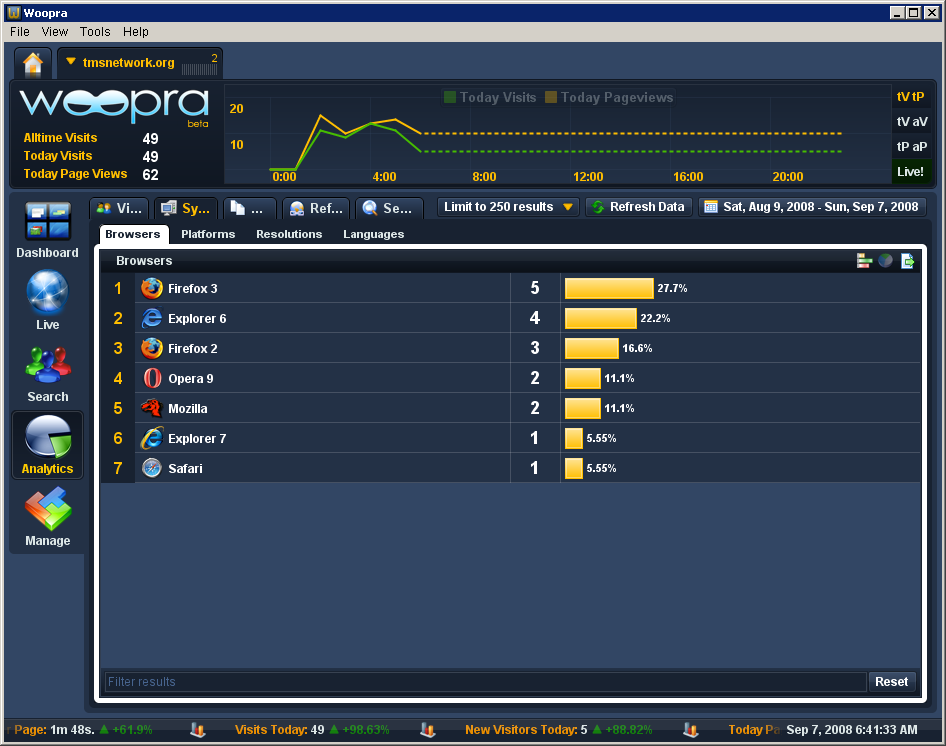 Browsers.. no Google Chrome yet…
Woopra is really an impressive tool to monitor and analyse your website traffic. The real-time statistics and rich client absolutely amazed me.
[Woopra]