Surfing Blocked Websites With Tor Browser
One of the easiest way to surf a blocked website is by using Tor Browser Bundle. Tor Browser Bundle is basically a portable software package which contains Tor client, Vidalia (GUI for Tor client), Polipo (web proxy), Portable Firefox and Torbutton (Firefox extension for Tor). Tor client will enables you to connect to the Tor network, which is a network that allows you to communicate anonymously on the Internet, and we can use this network to access a blocked website.
Tor Browser Bundle is very easy to be installed and it requires zero configuration. After you've downloaded Tor Browser Bundle, just run the self extracting executable, choose the folder where you want to extract it, and run Start Tor Browser.exe. The launcher will automatically launch Vidalia and Tor client. After you've successfully connected to the Tor network, Vidalia will launch Polipo and Portable Firefox. When you exit Firefox, Popilo and Vidalia will automatically closed.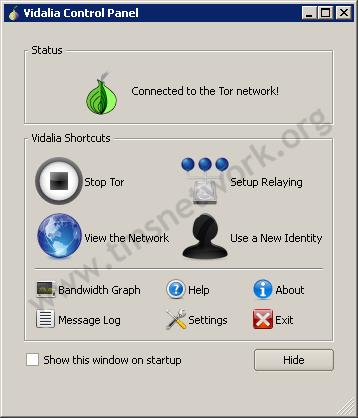 Vidalia Control Panel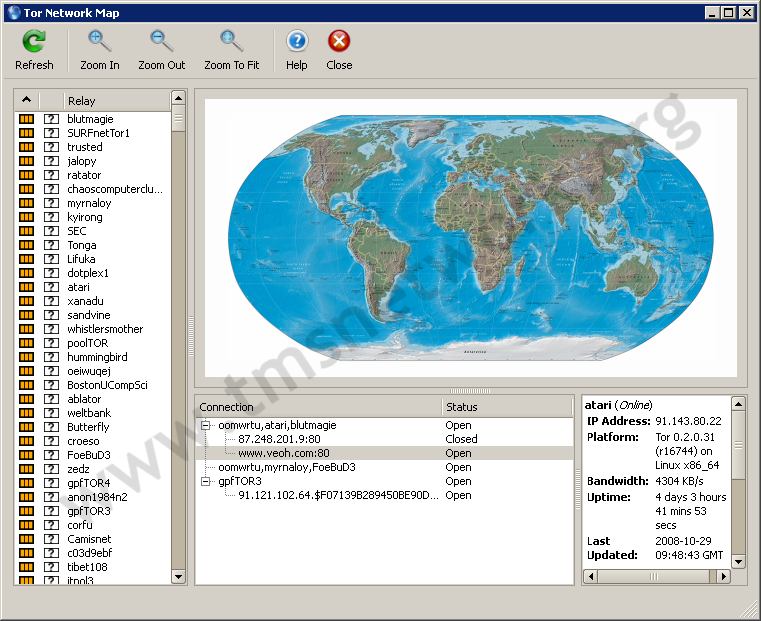 Tor Network Map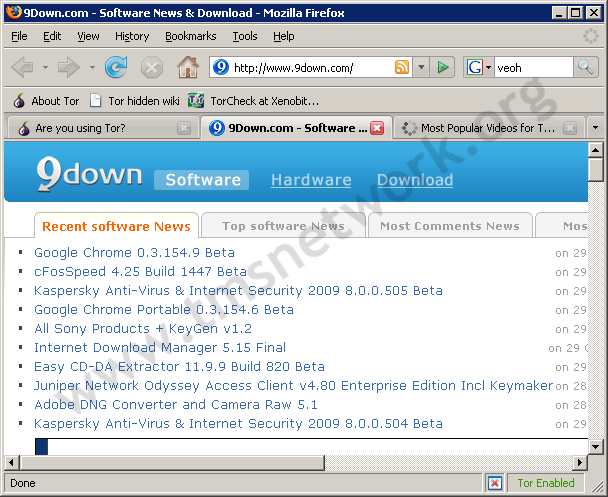 Firefox with Torbutton
I've tested Tor Browser Bundle to surf Veoh and 9Down (blocked in Malaysia) and it works perfectly. However, please take note that Tor network is not designed to be a fast network. Most of the Tor relay servers are sponsored by volunteers. The fastest speed that you will get will be the slowest speed of the Tor relay server that you're connected.
How Tor Works?
Basically, Tor works by relaying your traffic through a few Tor nodes. The traffic between you and Tor nodes, and between the Tor nodes are encrypted, thus creating anonymity. The only unencrypted traffic will be between the Tor exit node and the web server. See images below: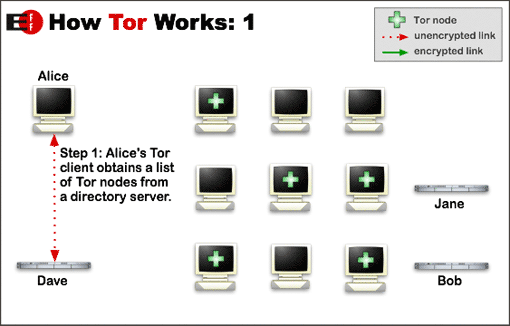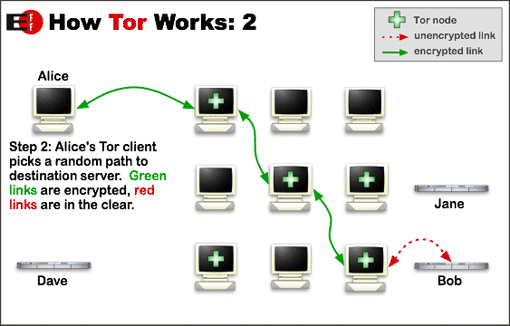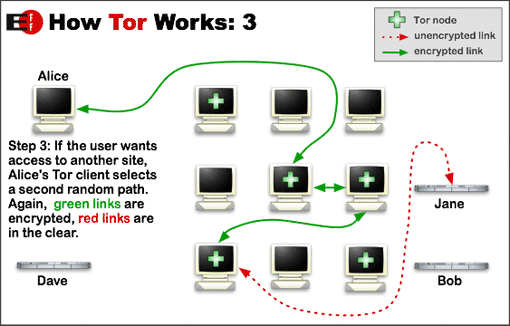 Using Tor Browser Bundle is one of the fast way if you need to access a blocked website and it might be the fastest and free solution for you. I'm not saying this method will works 100%. The final IP and location that will be seen by the web server that you're trying to bypass is the IP and the location of Tor exit node that you're connected. In the most worst situation, you won't be able to access the website if it blocks the Tor exit node that you use, or your ISP is blocking the Tor directory server or the Tor node that are going to be connected to your computer.
Tor and Vidalia is available for Windows, Linux and Mac, and Tor Browser Bundle is available for Windows only. As this post is written, the latest version of Tor Browser Bundle is 1.1.4, with Portable Firefox version 2.0.0.17. You can actually configure any internet applications that support HTTP and SOCKS proxy to work with Tor.
[Tor] [Download: Tor Browser Bundle]