Posts Tagged by
Traffic Shaping
In my previous post, Thunder BitTorrent Client is one of the bittorrent client that can be used to bypass TMNet traffic shaping. While the application's language is in Chinese, HeHeHunter had released the English translation pack for Thunder/Xunlei. The portable version of Thunder/Xunlei now can be downloaded from HeHeHunter's blog. The portable version contains no advertisements unlike the original version. The size of Thunder/Xunlei portable is now smaller, only 25MB compared with previous version which was 38MB.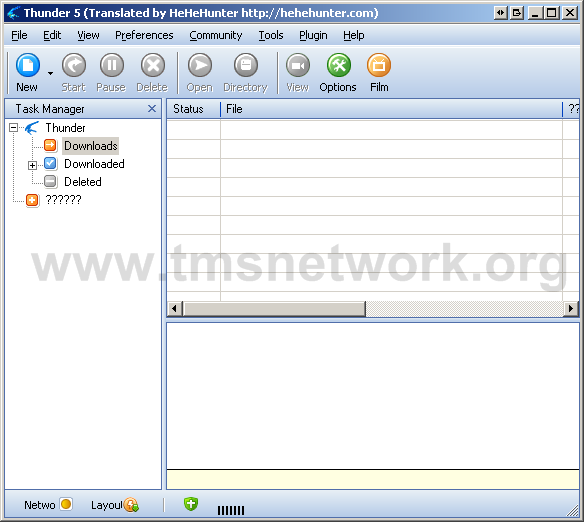 What is Xunlei / Thunder?
XunLei Thunder is another type of multi-resource-based Hyper-Threading technology of download software. As a Download tool in the the broadband era, Thunder is special optimized to take full advantage of the characteristics of broadband Internet access. High-speed download users enjoy a new experience! At the same time, Thunder launched the "smart download" new ideas through a wealth of tips and intelligence to help to enable users to download and enjoy fun.
It supports torrents (p2p), Direct Download (DDL), and eMule. It's a multi usage and complete with all features of a download manager.
To use Thunder/Xunlei Portable, just extract it to any folder and run Thunder.exe.
6 March 2008
Posted by whiztech

under

Uncategorized
Without any doubt, Halite is currently my favorite torrent client. Halite is a powerful and simple (in fact, too simple) torrent client, based on libtorrent library. The best thing is, Halite can bypass TMNet traffic shaping.
Below are my Halite configuration. These settings helps me to achieve maximum download speed (well, it also depends on the torrent itself, seeder and peer count)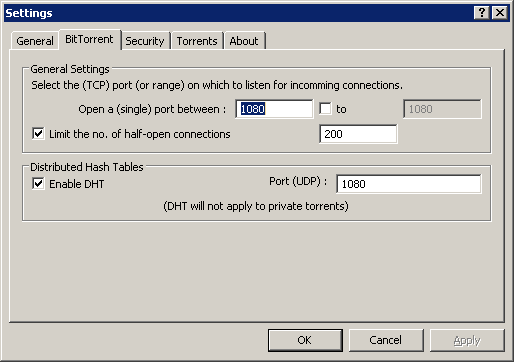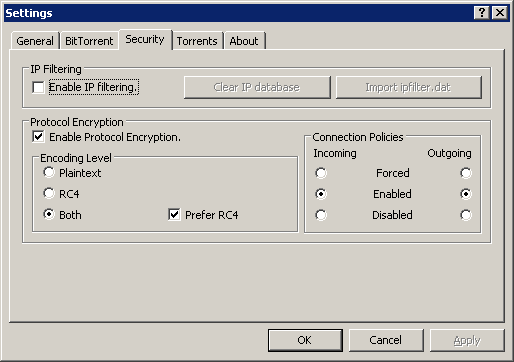 5 January 2008
Posted by whiztech

under

Uncategorized
As we all know, P2P speed in Malaysia is being throttled by TMNet. For those who cannot afford VPN or Torrentflux hosting, below are the alternative bittorrent client that can be used to bypass traffic shaping by TMNet.