Posts Tagged by
Yahoo Messenger
21 June 2008
Posted by whiztech

under

Uncategorized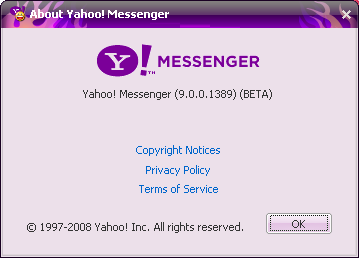 It seems that Yahoo Messenger 9 beta has improved its interface. Some of notable new designs:
19 June 2008
Posted by whiztech

under

Uncategorized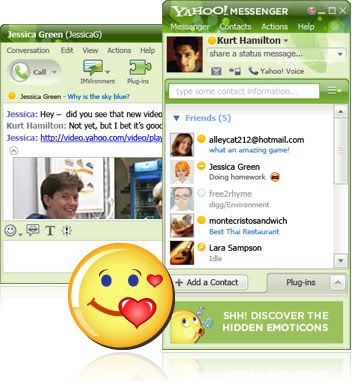 While you can just download the offline Yahoo Messenger installer from the web, you can actually create or find it yourself. If you are installing Yahoo Messenger on lots of PC, the offline installer will eliminate the waiting time to re-download Yahoo Messenger files.
1. Download the Yahoo Messenger online installer as usual. Run the installer.
2. Empty your system temporary folder. You can go to your system temporary folder easily by typing %temp% in Run. Usually you won't be able to delete all the files in the temp folder. Just make sure you keep the folder empty as possible.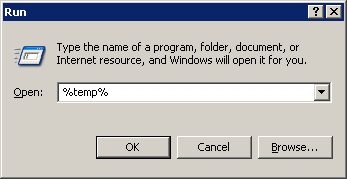 3. Run the Yahoo Messenger installer as you normally would. Before you press Install, browse the folders in your system temporary folder, and look for the folder with ymdc.exe (1) inside it. The folder should be newly created with random numbers and words (that is why you need to keep the temporary folder as empty as possible so you can find it easily).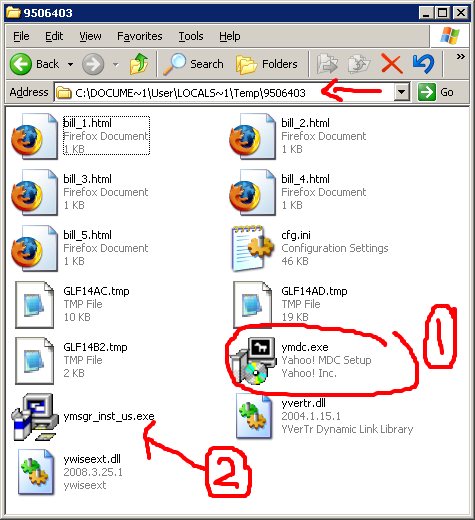 Look for ymdc.exe. Take note of ymsgr_inst_us.exe later. 
4. more
1 May 2008
Posted by whiztech

under

Uncategorized
Your Yahoo Messenger cannot show the text you typed and you received from your contacts? I've searched the solutions on the internet, and I've tried everything including resetting and updating Internet Explorer, but it fails except one. All you need is to reinstall Windows Script. This error usually occurs if your computer had been infected by visual basic script viruses. Make sure you disinfect all the virus first before reinstall Windows Script. I recommend Antivir and Kaspersky Virus removal tool as the free antivirus and virus removal tool.
[Download: Windows Script] [Alternative Windows Script Direct Download] [Antivir Personal] [Kaspersky Virus Removal Tool (select the latest version)]
more
3 March 2008
Posted by whiztech

under

Uncategorized
Today, my Yahoo Messenger showed a weird error everytime I tried to PM a contact or I received a PM.