Home
»
Uncategorized
» Update Firefox and Opera Search Bar With Google's New Favicon
Update Firefox and Opera Search Bar With Google's New Favicon
Quick tips. On 9 January 2009, Google started to use new favicon on its sites. In this post, you will find how to change the old Google's favicon to the new one in Firefox and Opera, if you feel like changing it.
Mozilla Firefox
You can update the Firefox's default Google search plugin to show the new Google search icon:
1. Download this updated version of the Google search plugin (right click to save).
2. Copy it to your searchplugins folder in your Firefox install folder (usually in C:\Program Files\Mozilla Firefox\searchplugins on Windows), and overwrite the existing google.xml file.
3. Save the file and restart Firefox.

[via: Mozilla Links]
Opera
1. Make sure Opera is not running. Go to the directory where Opera is installed (usually in C:\Program Files\Opera). Open search.ini with Notepad to edit it.
2. By default, Google is under the [Search Engine 1] entry (the URL value should be http://www.google.com/search?q=%s something).
3. Change the ICON value to http://www.google.com/favicon.ico (1).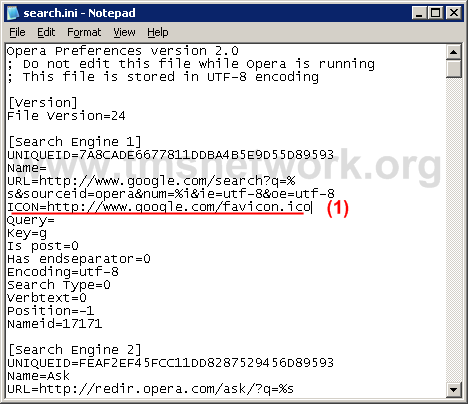 4. Save the file and start Opera.
What is your thought about Google's new favicon?